Hiya Ladies,
We are the WomenFreebies.co.uk Team.
We want to provide all the women out there with all the FREE samples, coupons and competitions we can find. We want to save you money! There's nothing that brings a smile 😀 to our faces faster than freebies and getting a chance to "try before we buy"!
If that sounds like your cup of tea, join us and start saving. We're on Facebook and Twitter now too!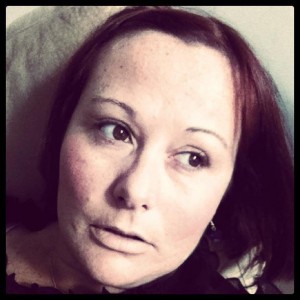 Name: Emma
Age: 34
My Saving Story:
I made a girly day with my pals and went around all the beauty counters for the free consultations. I ended up with enough free sample to keep me stocked up for months!
Favourite Way to Save:
I like to save up my Paid Survey money for extras!
Favourite Free Sample:
Garnier UltraLift Sample Kit – excellent results!
Coolest Item I've Won:
a hamper of Pantene Full & Thick Hair Care Products for Fine Hair
Favorite Brand:
Benefit Cosmetics – it's like a Sweet Shop for big girls!


About Me:
Hiya, I'm Emma. I'm 34 years young and a self proclaimed SHOPAHOLIC! I love fashion, make-up, food, animals and Freebies. My life is not terribly exciting, but it's mine and I'm happy! I spend a lot of time with my family, they're the only ones who'll put up with me! Being the avid bargainista that I am, I've always got my eyes peeled for the best coupons, free samples, competitions and GREAT DEALS that so many brands have to offer. My mission is to help you look good for less! It's amazing how much money I save every month just by taking the time to find where the deals are. I hope you enjoy what we do because I absolutely love it! I hope I can aid you ladies in finding the best savings and samples available.
Cheers ❧
❦ Emma




Hey Ladies! I'm Leslie, a 25 year old country-turned-city-girl… and I love it! Ever since I bought my iPhone I have become so tech savvy I don't know what I would do without it! It is so great to be out and about and still have the ability to go online and share all the great stuff I find with you!
I enjoy hanging out with my friends and family, and of course spending time with my dog Chazz! He's grown quite a bit since this photo was taken, but I still think it is super cute!!
I currently work full-time, but try spending as much of my free time as I can doing day trips to the beach, shopping and of course traveling! I would have to say that my most memorable trip so far has been a family vacation to Hawaii, USA!
Since joining this site I have saved all kinds of money and enjoyed some freebies too! I especially like the offers I find for discounts at restaurants – I love trying new foods, especially when I am not the one cooking it! 😀
Talk to you soon,
-Leslie &#10025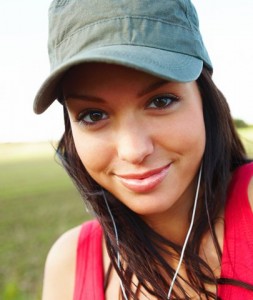 Hi! I'm Sarah, I am 22 and I love everything about fashion, make-up, fitness, restaurants & entertainment!
Since I'm always online, I love finding and hearing about great deals and discounts at my favourite shops.
I also use the coupons from some of the other women on this site when I go grocery shopping.


One thing that's brilliant is I'm always getting FREE fun stuff online that I can test out for myself, my parents or even my dog Maddie!
Good Luck,
~ Sarah
Hey! I'm Deidre and I love shopping, entertainment, competitions, and freebies.
I currently live with my hubby, two wonderful kids, 4 and 2, and our dog Lexi.
When I'm not around my family and friends, I'm online.
I love finding deals and sharing them with everyone. Whether its a competition to a tropical getaway or a freebie or a coupon. I love knowing I help someone save money or maybe even helped them win a trip.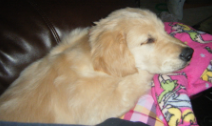 Everyone in my family has benefited from my findings at one point or another even Lexi.
Enjoy,
-Deidre  









Hi Ladies! I'm Caitlin, I am 19 years old and I love everything about fashion! I'm going into my second year of University and loving every second of it.
I'm always searching the latest and greatest styles (and deals) and I love sharing them with you! Being a college student means I'm a pretty frugal shopper, so the freebies and coupons really help me out!
I have two adorable dogs, Tucker and Tasha (that's a picture of Tucker – a Shih Tzu Maltese Mix) and they mean the world to me. I love going on walks with them and my boyfriend and stopping for Bubble Gum Ice Cream (yumm!).


Happy bargain hunting! 🙂
Cheers,
-Caitlin