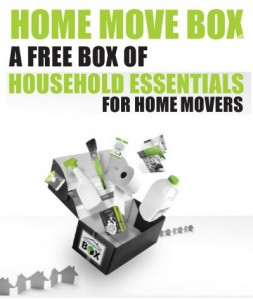 The Home Box wants to provide us with a service that will ease the stresses of moving. They will deliver a FREE box of essential products to home movers on the day you move into your home.
The box contains all the essentials needed during that busy time – milk, coffee, cleaning products, toilet paper and much more. You will also receive special offers from Virgin Media and British Gas, the two main sponsors of this company.
Any home mover in Britain can receive a free Home Move Box. All you have to do is get your agent to request your box.
Are you Moving? Get The Home Move Box for FREE
Cheers ❧
❦ Emma
More Related Offers: