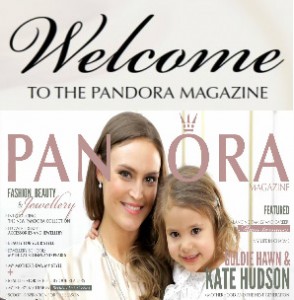 As you may know, I just love PANDORA jewellery!
I've been able to stay in the know on all things PANDORA by checking out the FREE PANDORA Magazine.
It features fashion updates, behind the scenes of PANDORA, interviews with stars like Penelope Cruz, and of course, lots of inspiration for our jewellery boxes!
This FREE magazine is an exciting new concept from the PANDORA brand that allows us to explore, interact and share the inspiring content.
We are even able to have a look through back issues if we want!
Check out PANDORA Magazine for FREE
Cheers ❧
❦ Emma
More Related Offers: